Mexican Night at Artisan Restaurant
On September 30 2023, Artisan came alive with music & dance, with our guests savoring delicious Mexican favorites.
Along with the DJ, our skilled dancers from Bailamos 758, swept our guests off their feet onto the dance floor set among the tables.
Artisan looks forward to making this event a more regular occurrence.
Seeing our customers joyful is what we strive for.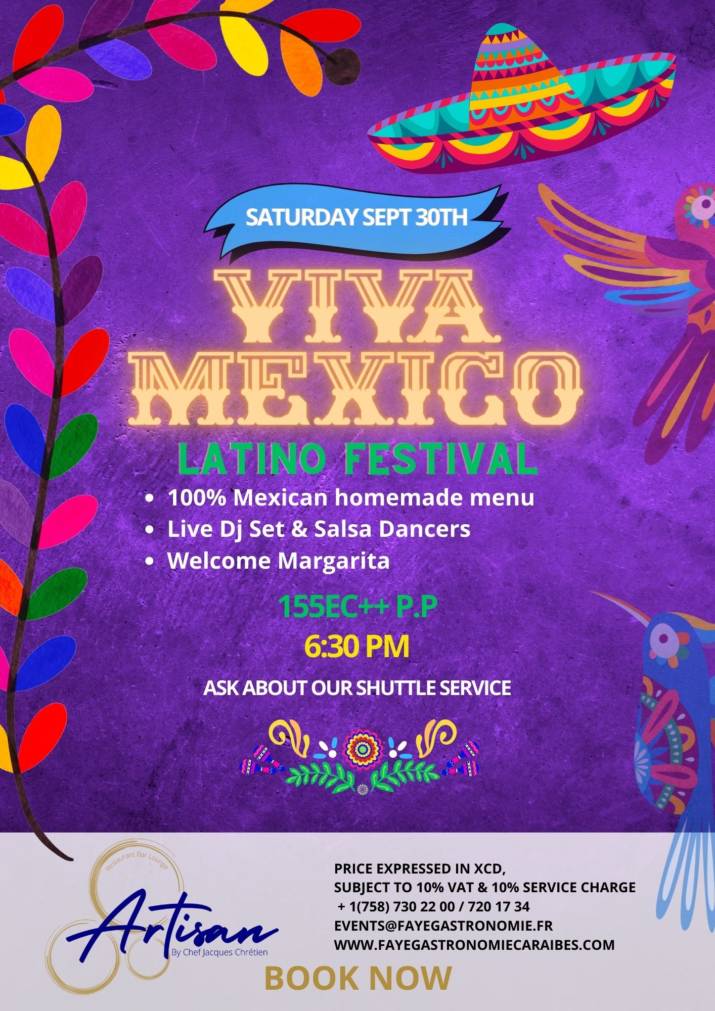 CALL US NOW TO BOOK AN EVENT FOR YOUR BIRTHDAY, ANNIVERSARY OR PROFESSIONAL MEETING +1(758) 730 2200 events@fayegastronomie.fr