Mother's Day Celebration 2023
If you are looking for an exquisite venue to treat the moms in your family this Mother's Day, then the place to book is Artisan Restaurant St Lucia.
We are hosting a 4-course menu created especially for those deserving moms to savor. Each mom in attendance will receive a special gift from Faye Gastronomie Caraibes to show our appreciation for the sacrifices they make every day.
+1 758 730 2200 / 720 17 34
Events@fayegastronomie.fr
Sales@fayegastronomie.fr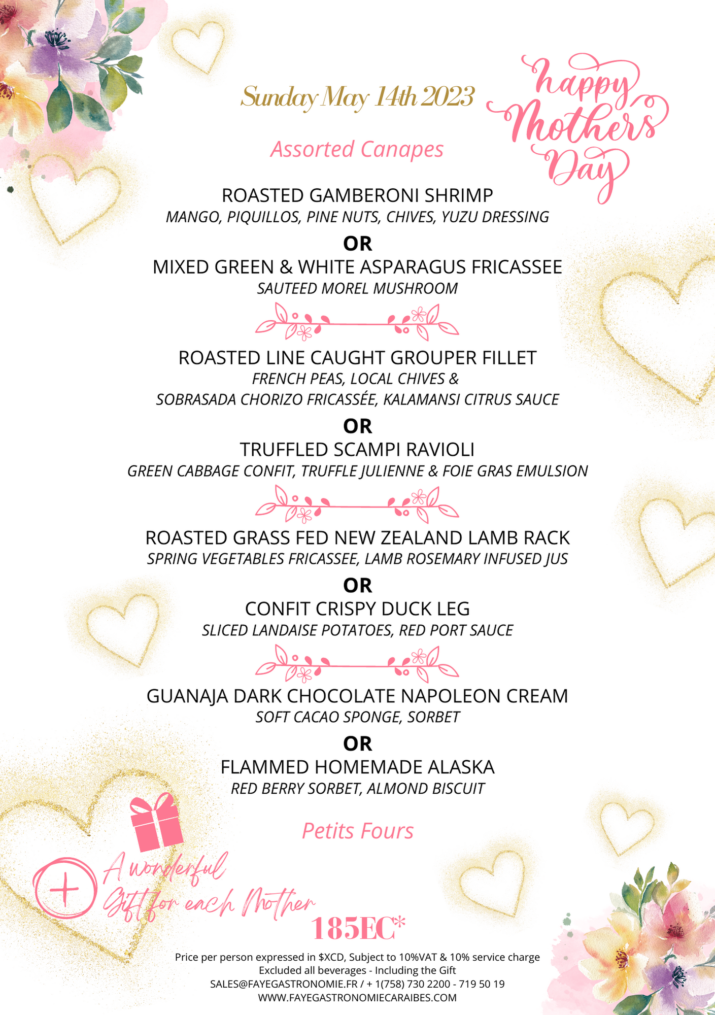 185EC. Price per person. Subject to 10%VAT & 10% service charge. Excluded all beverages - Including the Gift for each Mother. SALES@FAYEGASTRONOMIE.FR - + 1(758) 730 2200 - 719 50 19
Enjoy our Special Sale for this occasion on our scented candles, home scents, lamps, Etc