Organic Tea Selection Pascal hamour Paris
Discover Pascal Hamour Paris, Our exquisite Organic Tea Selection.
Available for Retail and Wholesale.
The consumption of tea and infusion is no longer a fad,
but is a real way of life and synonymous with well-being.
Spa Tea Selection – ORGANIC
Special infusions for spas and thalassotherapy centers
In order to respond to the request of some of our customers, we created in 2002 a range of teas in partnership with nutritionists and herbalists.
The goal is to ensure that spas and thalassotherapy centers clients can have a nice and healthy drink at the same time. After months of research, we have developed a series of six fully effective and natural teas. This line is sold only in spas and thalassotherapy centers.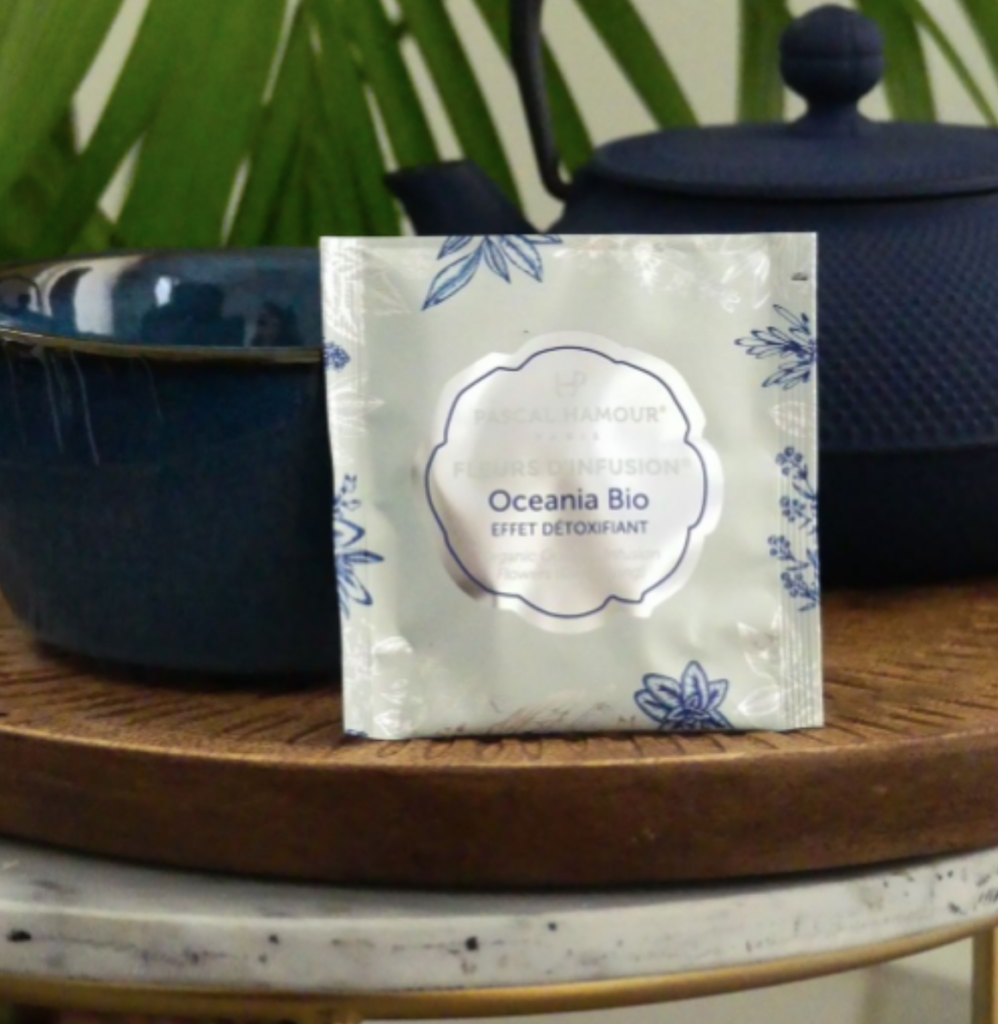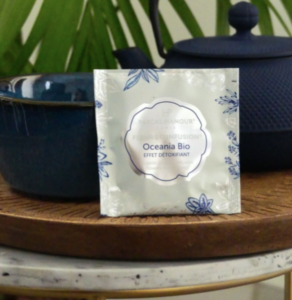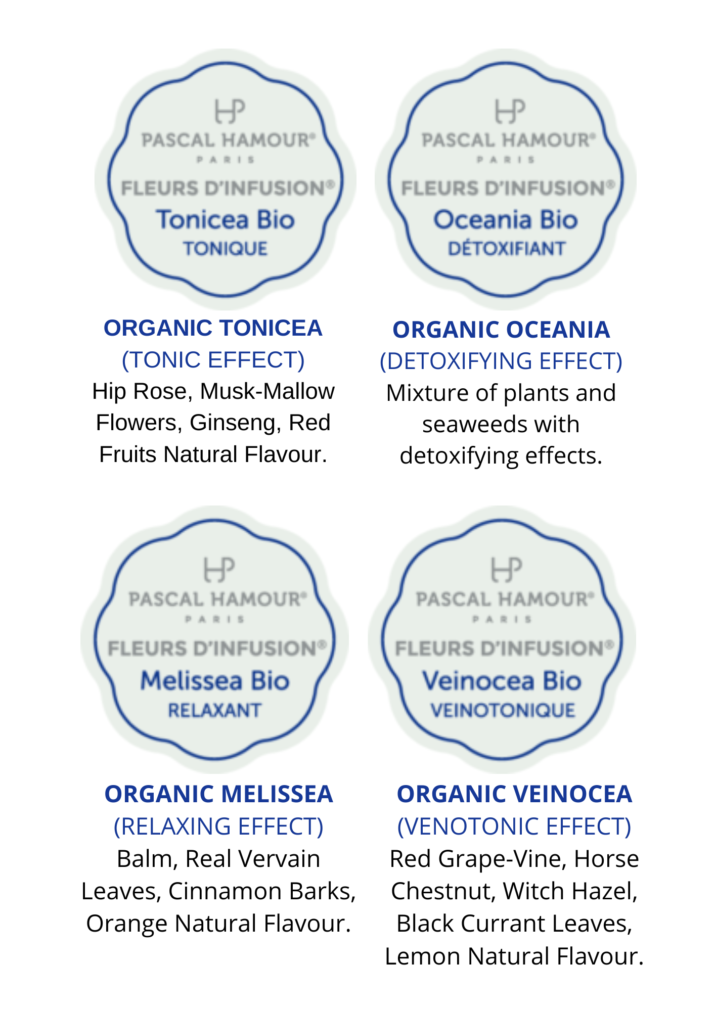 Exquisite Infusion – ORGANIC
Organic Infusions® Pleasure Flowers
The notes and the color of the brew bring a real moment of pleasure to enjoy hot or cold with a touch of organic sugar.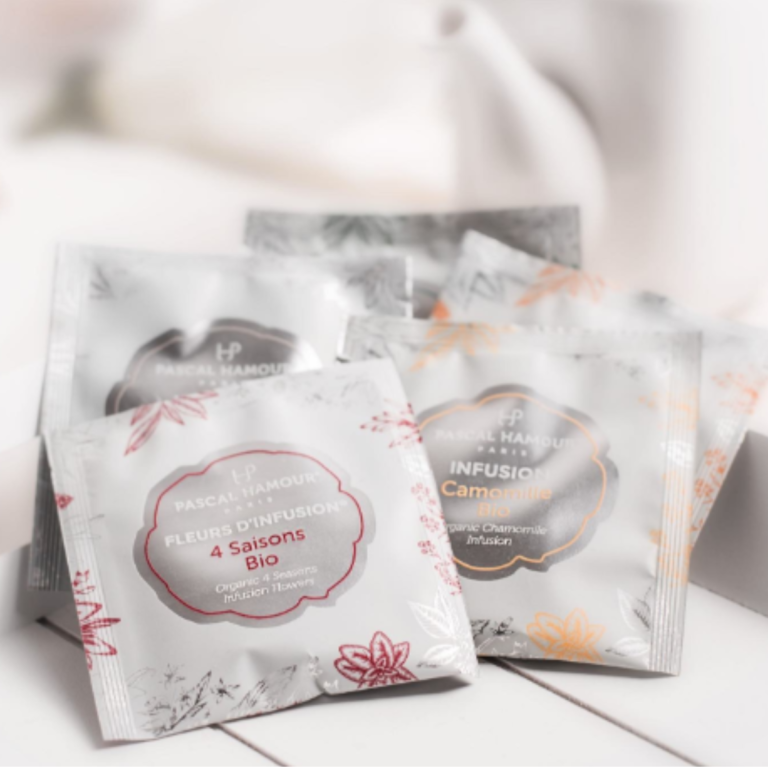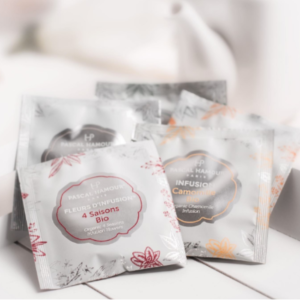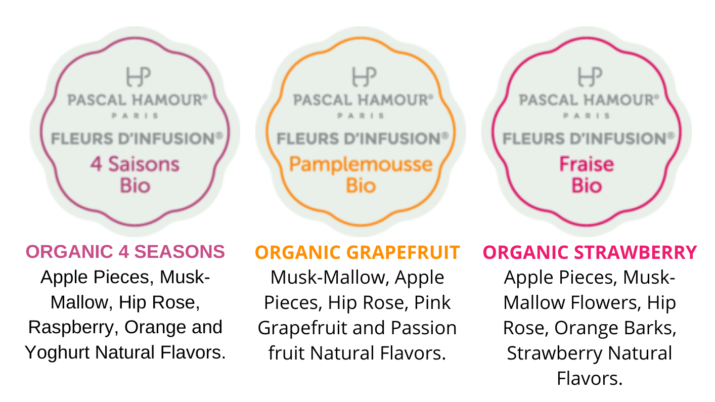 Exclusive Infusion – ORGANIC
Infusions are almost absent on tea cards, they are often of poor quality and take away all the pleasure expected when tasting. That's why for twenty years Pascal HAMOUR spent considerable time to select the best contents.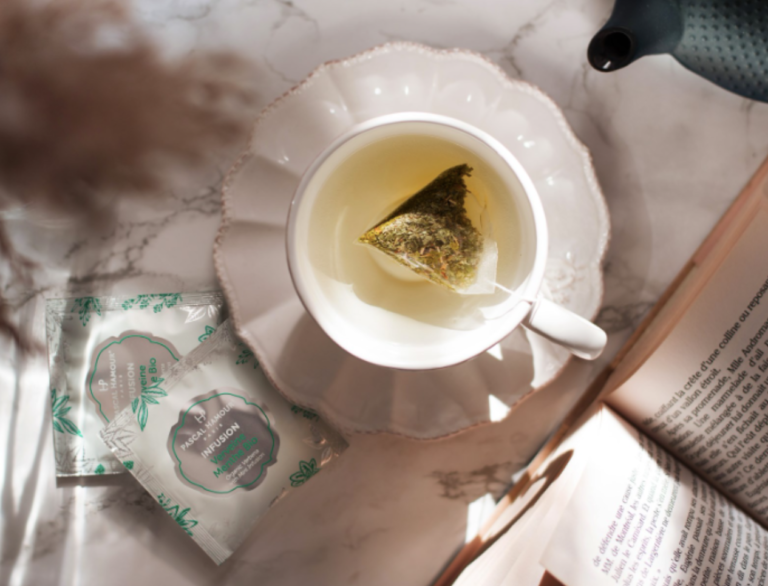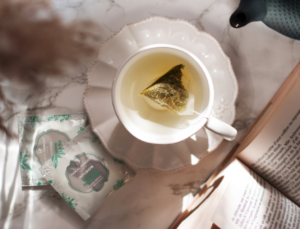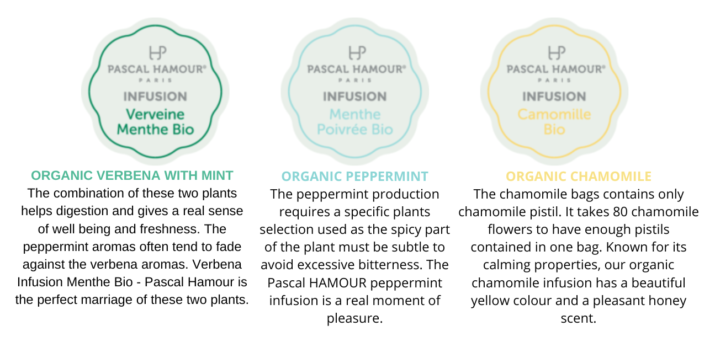 Green Teas – ORGANIC
A few years ago, the consumption of green tea was still anecdotal. Today, it has become a sustainable trend. Indeed, green tea, unlike black tea, does not undergo transformation; it is just dried in a natural way in the majority of cases, which keeps all the qualities of the plant. This is also why Pascal HAMOUR favored green tea from organic plantation.The farmer uses treatment products such as sulfur or natural pyrethroids to fight insects and diseases responsibly.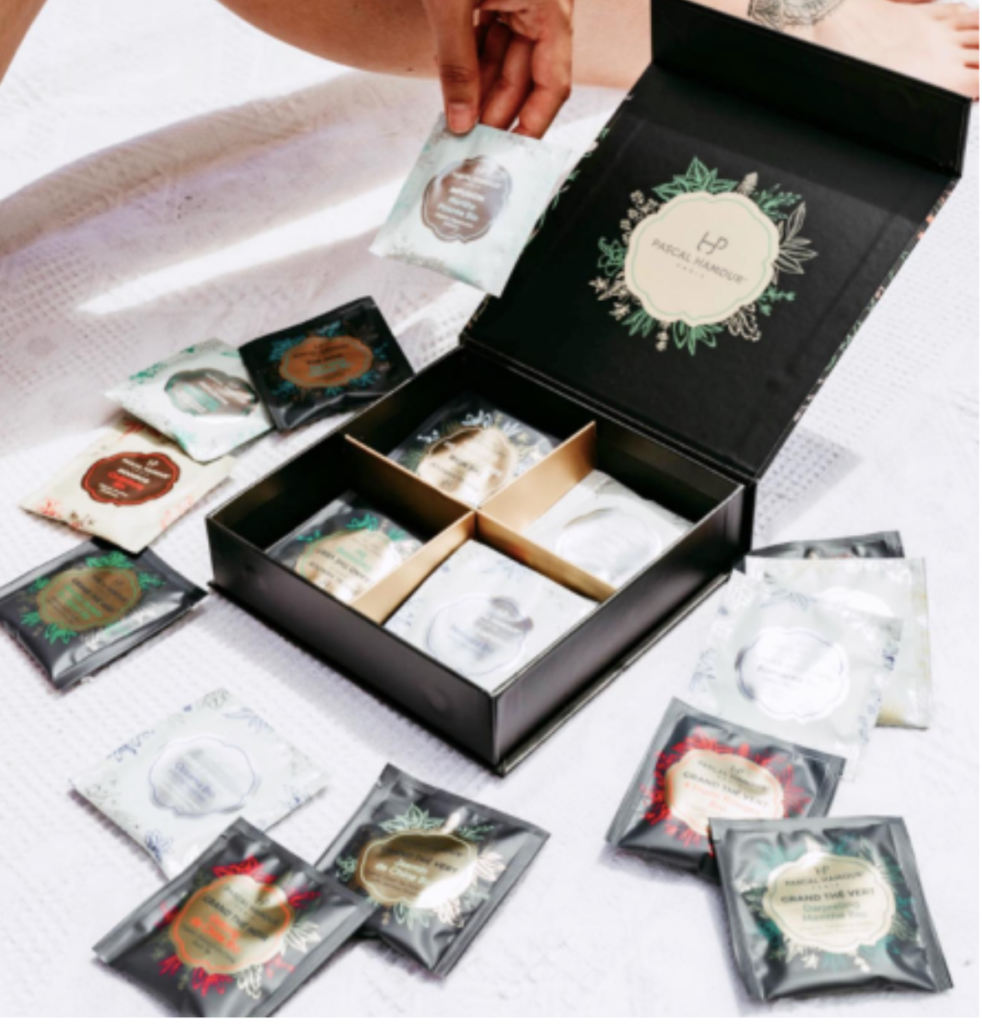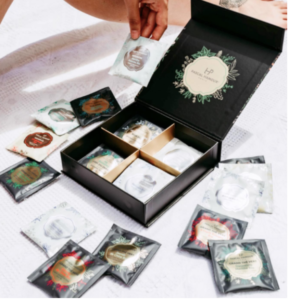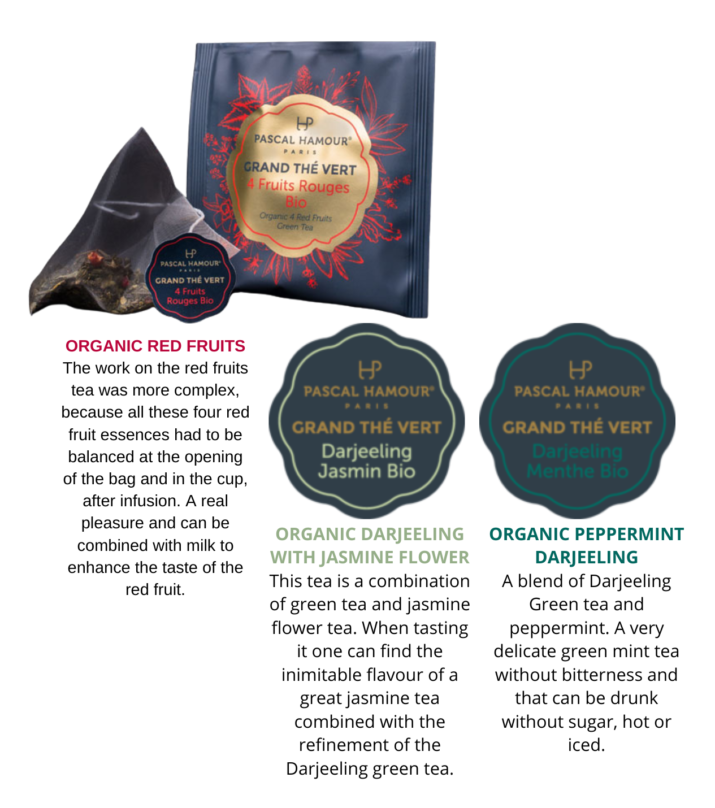 Rooibos Selection – ORGANIC
We selected the Rooibos from the CEDERBERG region in western South Africa. The leaves of this bush are thin and have yellow flowers, are used to prepare a beverage which, unlike the tea hasn't tannins and is low in caffeine and also very rich in mineral salts and vitamin C. Very pleasant to drink, this "liqueur" which is intended for young and old, can be drunk hot or cold, with a zest of lemon, milk or, mixed with fruit juice.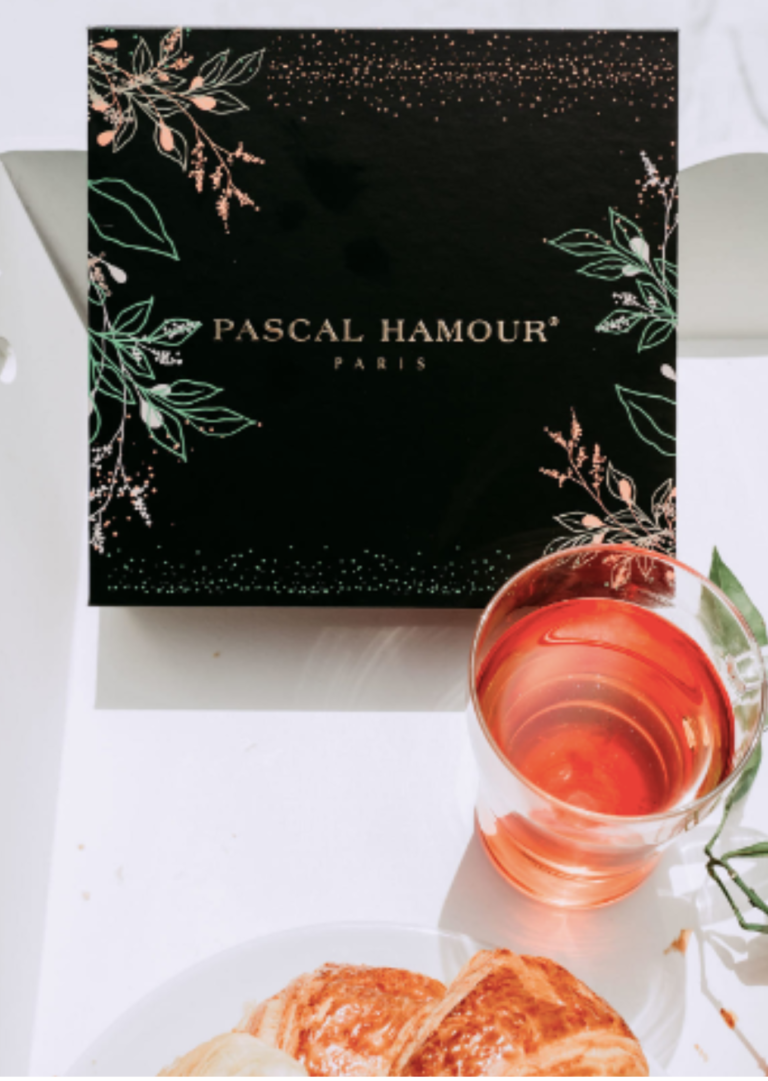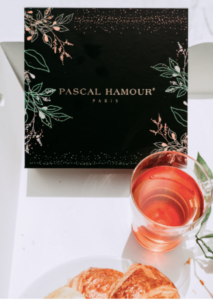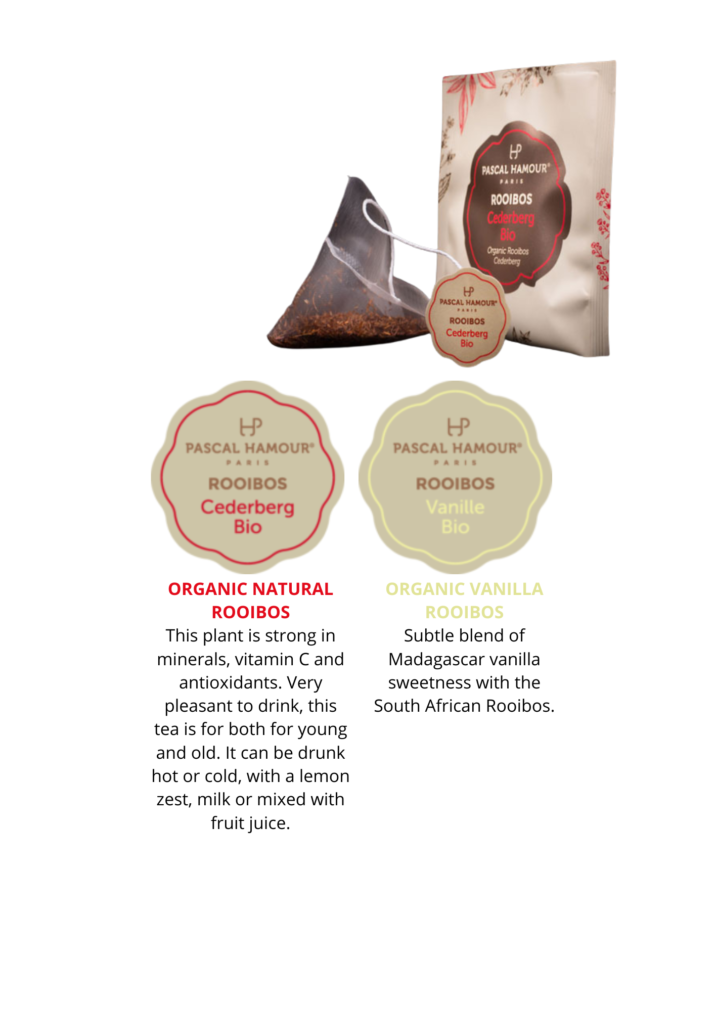 Black Teas – ORGANIC