Wine cellars La Sommelière available
Buying bottles of wine can soon add up. It's an investment.  Faye Gastronomie Caraibes is thrilled to present to you our new brand and products : La Sommeliere Cellars
La Sommeliere cellars have been specially designed  and made in France, to guarantee optimal storage conditions for your bottles with features such as:
humidity control
temperature stability
anti-vibration system
air filtration
UV protection
Compressor Security
Alarm
Smart & connected cellars with bottles recognition instant update of your stock
Multi-temperature and Multi-Zone
Voltage: 220-240 V
Start price: from EC 1007.98 for 12 bottles
Faye Gastronomie Caraibes guarantees a delivery within 5 weeks for cellars not available on site.
Contact Us and get your quote in the next 24 hours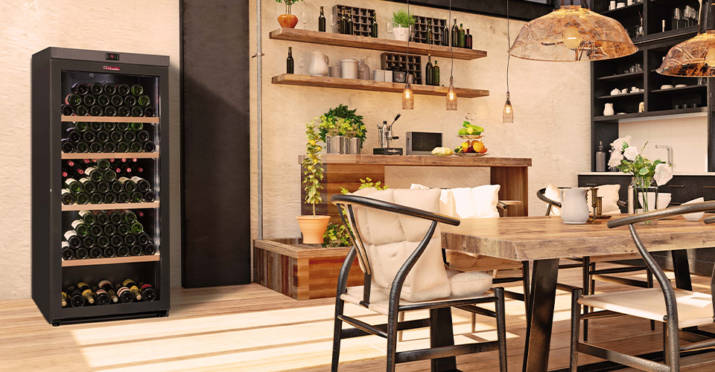 Wine cellars are becoming a popular feature in many households for a number of reasons. Firstly, they serve a purpose: an appliance for wine connoisseurs to age, bring to temperature and store their bottles close to hand, in their house or apartment.
Now an interior decoration centre piece apart, the wine cellar adapts to the needs of the finest connoisseurs.
Finally, the wine cellar symbolises special times spent with friends and family around a fine wine.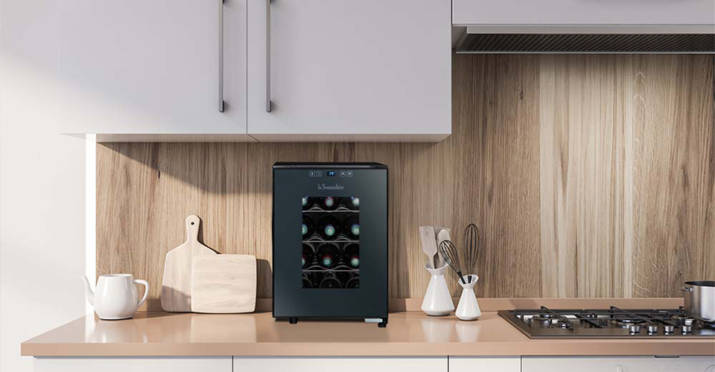 Not only Wine, bu also Cheese and Cigar have their place into Cellars…
The cheese cellars and cigar cellars illustrate the scope of La Sommeliere expertise. Cheese and tobacco need to be stored under specific conditions to preserve their qualities. Good temperature and humidity control is essential: place your trust in a cold chain expert.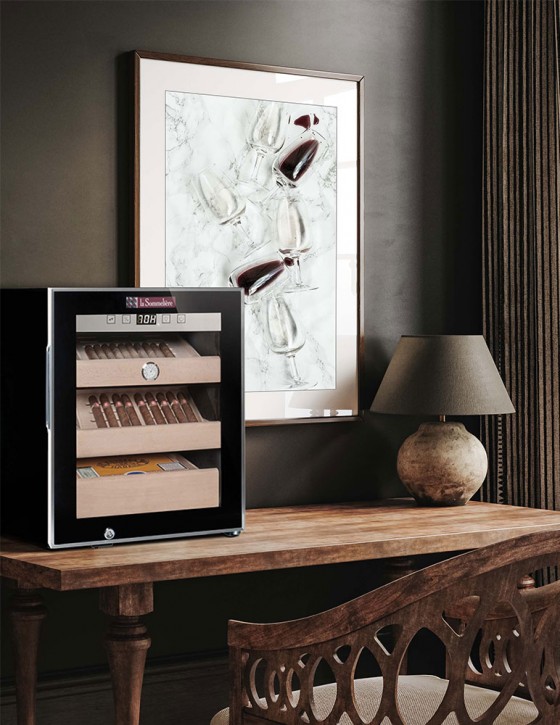 To choose the right wine cellar for you, here are a few questions to ask beforehand:
Why am I buying a wine cellar? Is it simply to have a few bottles to hand—at the ideal serving temperature—or to store a number of bottles of red, white or rosé wine for several months? Or is it for keeping fine wines in a place where they can be laid down for a number of years?
How many bottles do I need to store?
In which room of the house will the wine cellar be installed? In a reception room where A/C will be running, or in an outdoor room such as a garage or storeroom?
If you bear all these selection criteria in mind, it will be much easier to choose the perfect wine cellar for you.
Our Experts are available any time to guide you ! Contact us and get your quote within 24hours.
Contact Us and get your quote in the next 24 hours.